How to install SquirrelMail on CentOS 7
Last update at 9/8/2020 by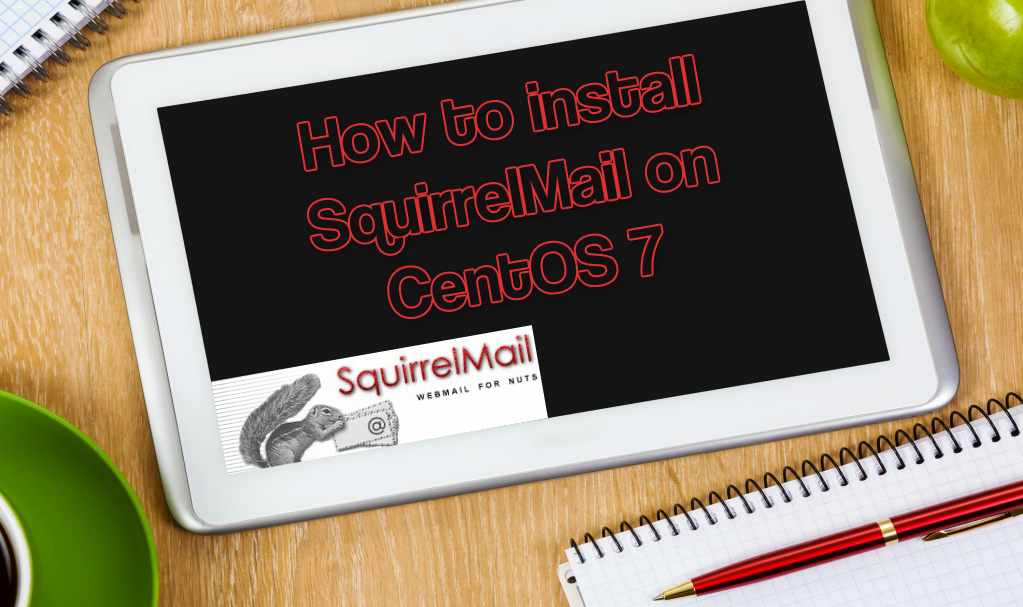 How to install SquirrelMail on CentOS 7
In this tutorial, we will teach you how to install SquirrelMail on CentOS 7.
SquirrelMail
SquirrelMail is one of the most popular Web-based email clients made in PHP. It has a built-in pure PHP support for IMAP and SMTP. Moreover, it's being made to render every page in pure HTML 4.0 without JavaScript needed for maximum compatibility across browsers.
How to install SquirrelMail
The installation and configuration of SquirrelMail is an easy and simple task. Remember that, if you have a VPS with WHM/cPanel or DirectAdmin, SquirrelMail will come pre-installed and ready to use with those control panels.
SquirrelMail has only two requirements:
A web server with PHP installed. PHP needs to be at least 4.1.0. PHP 4, PHP 5 and PHP 6 are all supported.
Access to an IMAP server which supports IMAP 4 rev 1.
Step 1: Login via SSH.
To begin with, the SquirrelMail Installation, log into your CentOS 7 VPS via SSH as user root.
ssh [email protected]_address -p PORT_NUMBER
Step 2: Updating every package installed.
You need to ensure that every package installed on your server is up-to-date.
yum -y update
Step 3: Enabling EPEL repository.
SquirrelMail package will not be available in the official CentOS 7 repository. Therefore, you will need to enable the EPEL repository using the command below.
yum -y install epel-release
Step 4: Installing SquirrelMail for CentOS 7.
Next, start installing SquirrelMail which should be easy; it can be installed through CentOS package manager using the following command.
yum -y install squirrelmail
Step 5: Configuring SquirrelMail.
After the webmail client is installed, you may configure it according to your needs by executing the configuration script.
cd /usr/share/squirrelmail/config/
./conf.pl
 
SquirrelMail Configuration : Read: config.php (1.4.0)
---------------------------------------------------------Main Menu --

Organization Preferences
Server Settings
Folder Defaults
General Options
Themes
Address Books
Message of the Day (MOTD)
Plugins
Database
Languages

 

Set pre-defined settings for specific IMAP servers

C   Turn color offS   Save dataQ   Quit
Command >>
Step 6: Other Configurations.
There are various other settings in the configuration file, however, the main things that need to be checked and configured are as follows:
Set your default domain name (2. Server settings > 1. Domain)
Addresses of IMAP and SMTP servers.
Type of IMAP server
I will also suggest that you edit the organization preferences such as organization name, logo, title, and others.
Step 7: Alternative Installation.
Alternatively, you can install SquirrelMail by downloading its files from the official website and placing them in the document root directory of the web server.
wget http://downloads.sourceforge.net/project/squirrelmail/stable/1.4.22/squirrelmail-webmail-1.4.22.zip 
unzip squirrelmail-webmail-1.4.22.zip -d /var/www/html/ 
mv /var/www/html/squirrelmail-webmail-1.4.22/ /var/www/html/squirrelmail  
After everything is installed and properly configured, you should be able to access SquirrelMail at 'SquirrelMail'. Login using your email account and begin managing your emails from a web browser.
One more thing...
Share this tutorial with your hosting administrators and networking experts friends.
Thanks!